Rotary Club of Salem - Join Us - We Meet Tuesdays at Noon at the Salem Community Center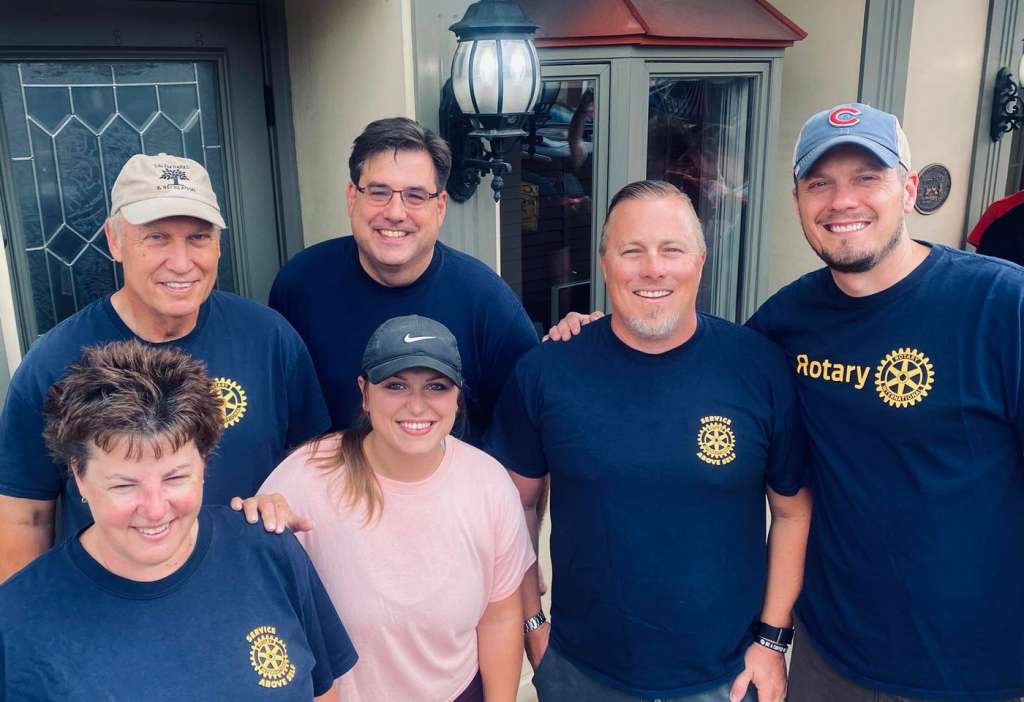 The Rotary Club of Salem meeting every Tuesday at noon at the Salem Community Center in the Rotary Room.

We have over 80 club members of all ages and diverse backgrounds and careers. We provide strong community and international support with a collegial atmosphere. You can read more below.

Want to join? Please email us at This email address is being protected from spambots. You need JavaScript enabled to view it. or speak to a Rotarian. We would love to have you attend a meeting and become part of our organization and join 1.2 million Rotarians worldwide.

Rotary Club of Salem
P.O. Box 1025
Salem, OH 44460
234-564-2626
Read More
2022 Salem Rotary Community Service-Above-Self Award Presented to Debbie McCulloch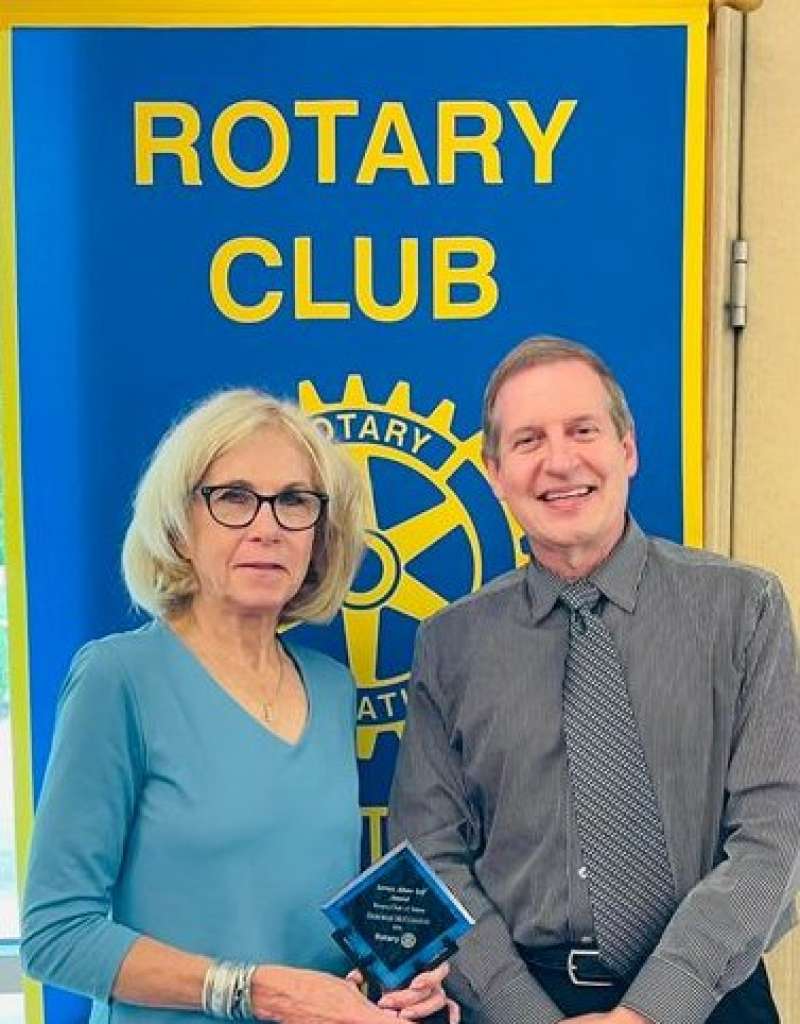 Salem Rotary Community Service-Above-Self Award is designed to recognize a community member who puts Service Above Self, which is one of the most important mottos of Rotary.

Debbie McCulloch of Salem has made A.I.D. her passion for more than 30 years. This organization helps Northern Columbiana County residents in need of short-term assistance through access to phone volunteers and is a point of contact for the churches and philanthropic organizations to provide support to those in need.

She is also a member of the Salem Community Foundation's Board of Directors and also serves on the SAFCO board.

As part of the Salem Rotary Service Above Self Award, Debbie will receive a $500 gift to be designated to her favorite charity.

Congratulations to Debbie and past recipients of this prestigious award: 1999-Rev. Wilkins, 2000-Don Weingart, 2001-JeanAlice Fehr, 2002-Sister Dorothy Hurray, 2003-Salvatore C. Apicella, 2004-John Buta, 2005-Mark Siegal, 2006-Debbie Pietrzak, 2007-Peter Cibula, 2008-Robert Wright, 2009-Wavelene Arnold, 2010-Karen Buchmann, 2011-Jackie Berthold, 2012-Patty Bauman, 2013-Karen Carter, 2014-Todd Olson, 2015-George Spack, 2016-Gene Johnson, 2017-Roger Hack, 2018-J.T. Panezott, 2019- Dennis Niederhiser, 2020-Brad Davis, and 2021-Kevin Clark.
Rotary Club of Salem Flag Project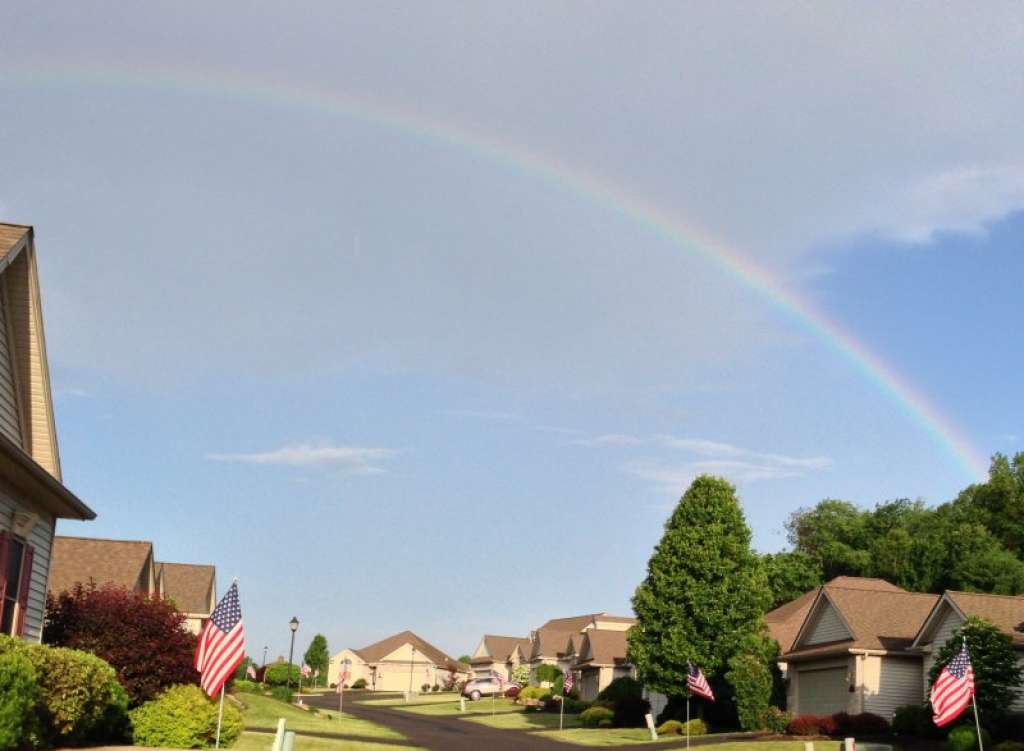 For the past 10 years, the Rotary Club of Salem has been placing the United States flag on display in homes throughout the community during Memorial Day, Flag Day, Independence Day, Labor Day, Patriot Day, and Veterans Day.

Community members provide funds for their homes. Our club members place the flags from Memorial Day through Independence Day and Labor Day through Veterans Day.

The cost for one year is $35/year. Proceeds go to the Rotary sponsored projects in the Salem area.

More information will be available next spring for 2023 flag placements.
Contact Us
Salem Rotary Family Sports Center at Waterworth Memorial Park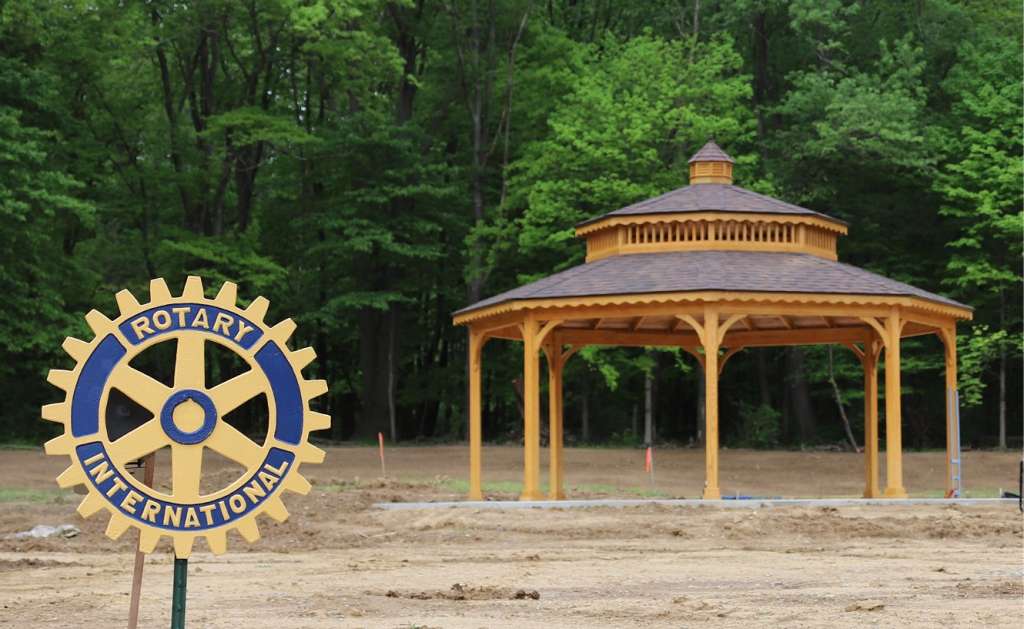 As our Centennial gift to the community, the Rotary Club of Salem is proud to create the Salem Rotary Family Sports Center located in Waterworth Memorial Park behind the Salem Community Center.

When complete, the mini-park will include a central gazebo-style pavilion with surrounding benches, practice soccer field, sand and grass volleyball courts, a cross-fit area, two batting cages, two golf practice cages, a large children's playground area, and grass areas.

We have raised more than $200,000 for this family friendly park for all ages which is currently under construction with an expected completion date of spring 2023.

Read More
Salem Rotary Foundation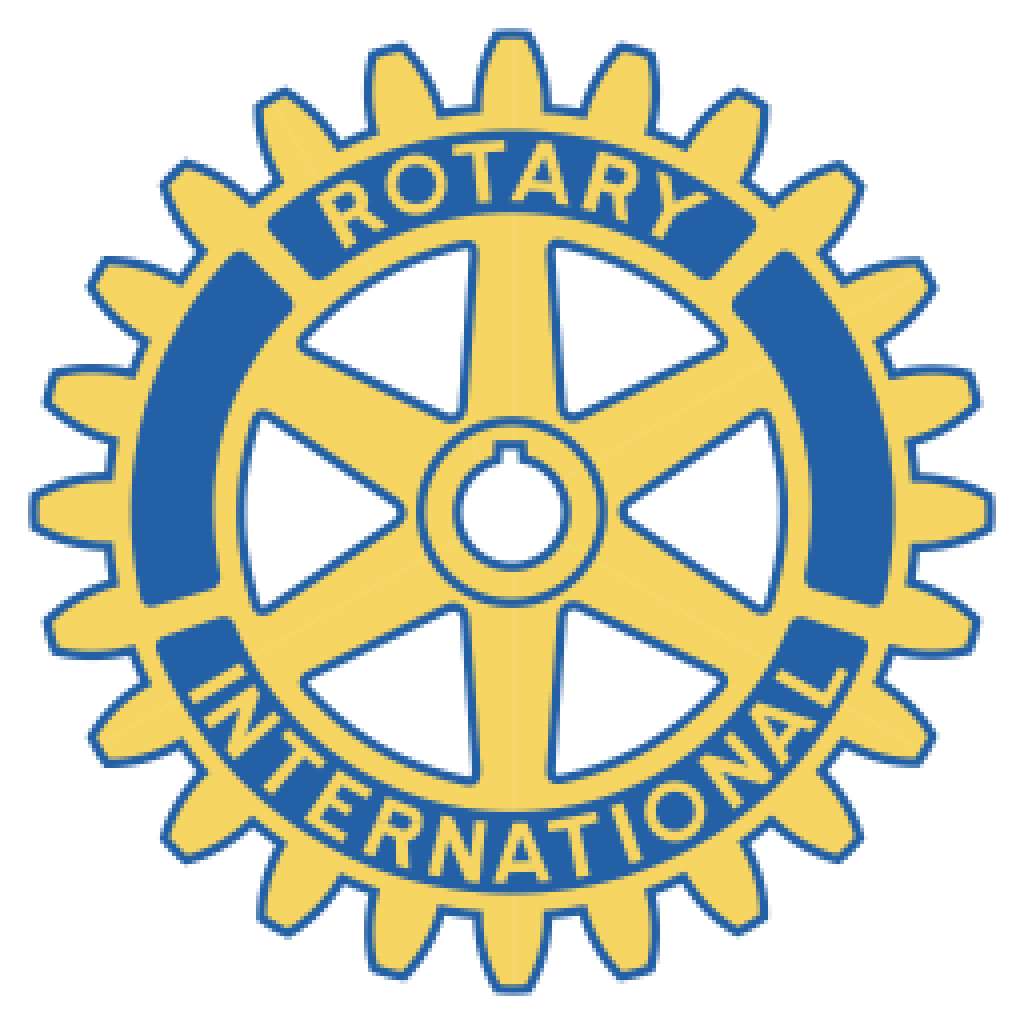 The Salem Rotary Foundation was founded in 1995 as a tax-exempt organization in Ohio designed to promote and foster the ideals of Rotary International and to provide charitable gifts to those who practice the ideals of the Rotary 4-Way Test.

Past Foundation support includes Pay It Forward ($50 to needy at Christmas), Salem Chamber of Commerce, United Way, RYLA students, Salem Community Pantry, Rotaract scholarships, Salem Regional Medical Center, Salem Public Library, Salem Police K-9, Salem City Parks, Salem Senior Prom, Mobile Meals, Salem City Schools, Polio Plus, and other projects.

Would you like to find out more, donate, or request funds?

email This email address is being protected from spambots. You need JavaScript enabled to view it. or write

Salem Rotary Foundation
P.O. Box 1044
Salem, Ohio 44460
Read More
Rotary Club of Salem - Centennial Dinner - November 2021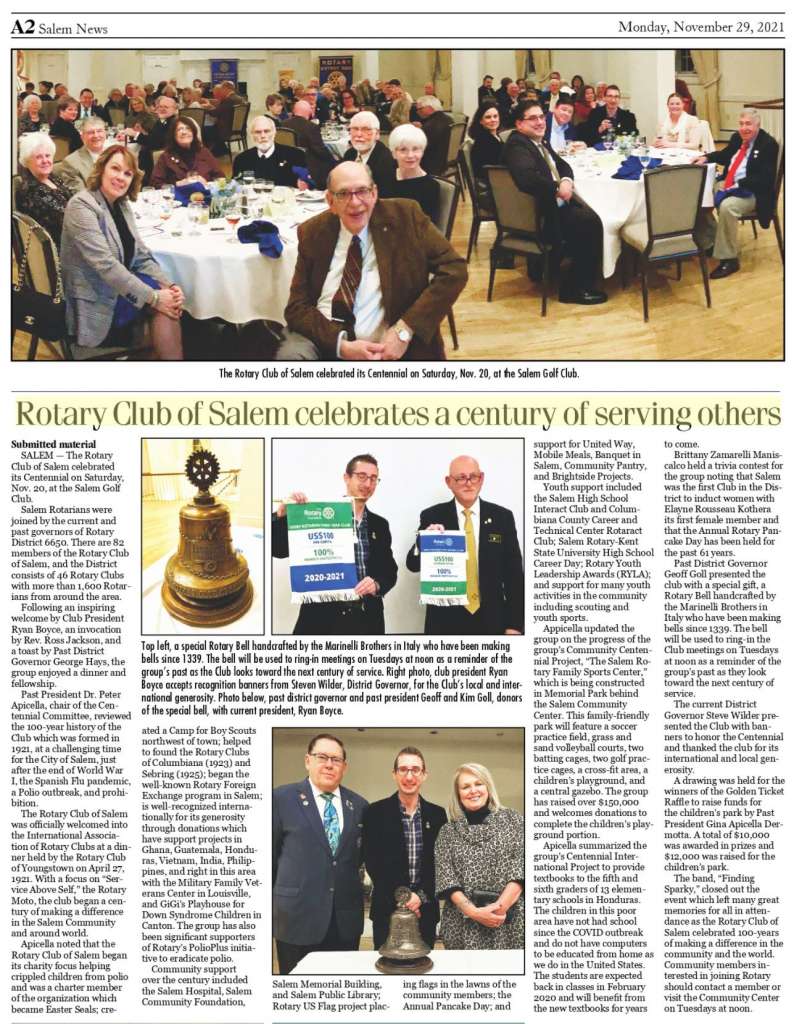 The Rotary Club of Salem celebrated our Centennial on Saturday, November 20, 2021, at the Salem Golf Club. There are currently 82 members of the Rotary Club of Salem.
Read More
View Our Centennial Presentation