Rotary Club of Salem, Ohio - What We Do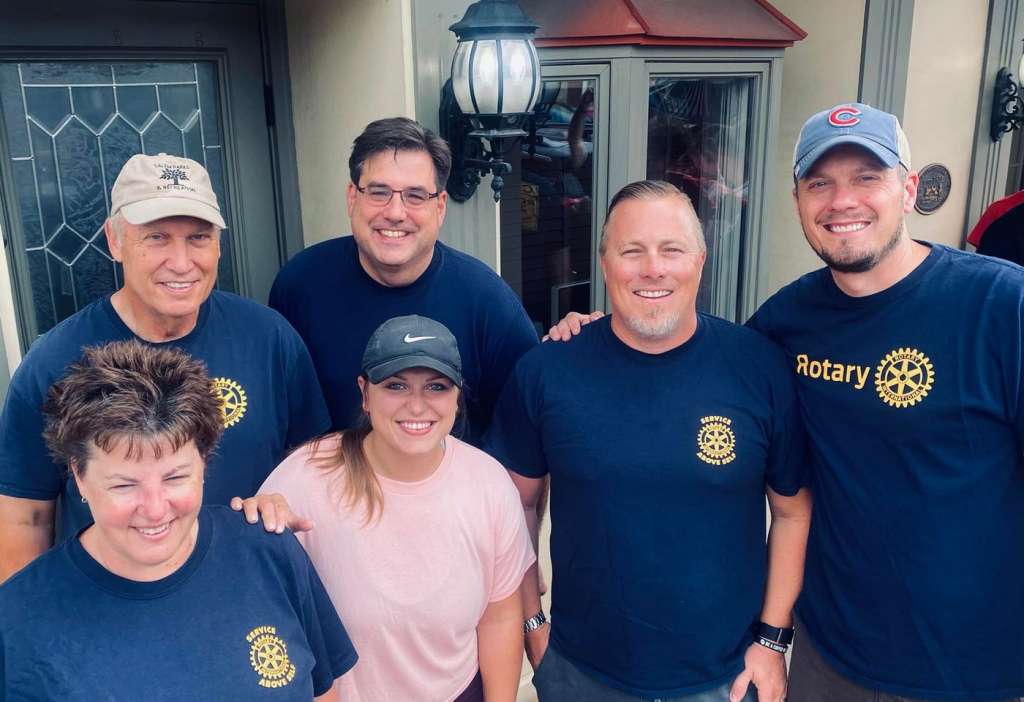 The Rotary Club of Salem was officially welcomed into the International Association of Rotary Clubs on April 27, 1921. With a focus on "Service Above Self," the Rotary Moto, the club began a century of making a difference in the Salem Community and around world.
Rotary Club of Salem started its charity focus helping crippled children from polio and was a charter member of the organization which became Easter Seals; created a Camp for Boy Scouts northwest of town; helped found the Rotary Clubs of Columbiana (1923) and Sebring (1925); began the well-known Rotary Foreign Exchange program in Salem; is well-recognized internationally for its generosity through donations which have support projects in Ghana, Guatemala, Honduras, Vietnam, India, Philippines, and right in our region with the Military Family Veterans Center in Louisville, and GiGi's Playhouse for Down Syndrome Children in Canton.
Our century of community support includes the Salem Memorial Building, Salem Hospital, Salem Community Foundation, and Salem Public Library; our Rotary US Flag project placing flags in the lawns of the community members; the Annual Pancake Day; and support for United Way, Mobile Meals, Banquet in Salem, Community Pantry, and Brightside Projects.
Youth support includes the Salem High School Interact Club and Columbiana County Career and Technical Center Rotaract Club; Salem Rotary-Kent State University High School Career Day; Rotary Youth Leadership Awards (RYLA); and support for many youth activities in the community including scouting and youth sports.
Our Community Centennial Project, "The Salem Rotary Family Sports Center," which is being constructed in Memorial Park behind the Salem Community Center. This will feature a soccer practice field, grass and sand volleyball courts, two batting cages, two golf practice cages, a cross-fit area, a children's playground, and a central gazebo.
Our Centennial International Project provides textbooks to the fifth and sixth graders of 13 elementary schools in Honduras. The children in this poor area have not had school since the COVID outbreak and do not have computers to be educated from home as we do in the United States. The students are expected back in classes in February 2020 and will benefit from the new textbooks for years to come.